Now Showing
***THIS IS THE 'ONLY' WEBSITE FOR CORRECT INFORMATION
FILM AND SCREENING DATES / TIMES MAY BE SUBJECT TO CHANGE
**NO POWER BLACKOUTS AT THE PLAZA ! WE HAVE OUR OWN STANDBY GENERATOR ! **
*Sunday Double Feature..NO seating restrictions!
CHOOSE ANY 2 FILMS IN 'CINEMA 1 ONLY' FOR $9 EACH...(or any 1 film at normal admission prices)
* Refer to session timetable for screening times
an IDEAL Gift ...and supports your local cinema..
A PLAZA MOVIE GIFT VOUCHER..Available from the BOX OFFICE or via telephone (02) 6559 8077 Credit Card facilities available
PLAZA THEATRE LAURIETON ..'A BETTER WAY' TO SEE YOUR MOVIES IN THE HASTINGS ! TRIPADVISOR FIVE STAR RATING !
Ian D Smith writes (edited)......What a surprise when we walked in,wonderful decor,beautifully restored interior, I probably would have enjoyed just being there without the movie.An unforgettable experience , Highly Recommend.
(Triva)..... To quote....Marcus Loew Head of MGM and Loews Theatres 1927 ....'We sell tickets to theatres.....not movies....thank you Ian for those kind words.....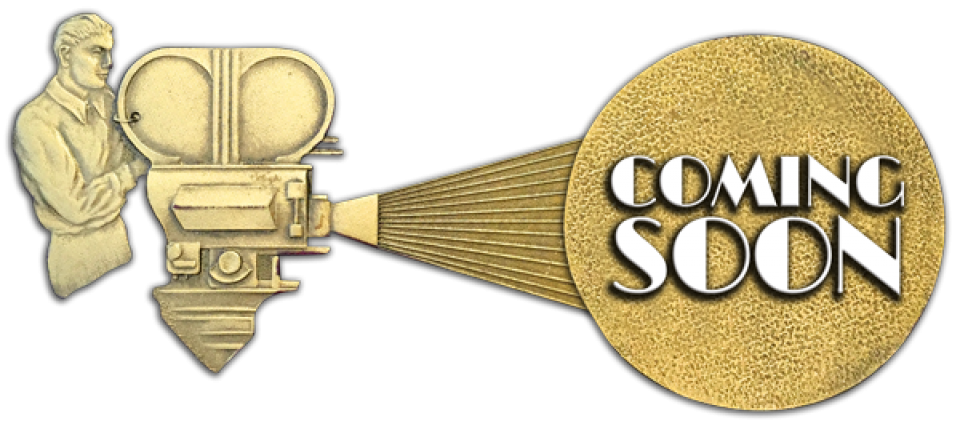 March 12:
Then Came You (M) Craig Ferguson, Kathie Lee Gifford, Ford Kiernan

March 13:
Cosmic Sin (M) Frank Grillo, Bruce Willis, Brandon Thomas Lee

March 19:
Nomadland (M) Frances McDormand, Gay DeForest, Patricia Grier

April 3:
The Courier (M) Benedict Cumberbatch, Merab Ninidze, Rachel Brosnahan

Supernova....a 5 Star MUST SEE...Don't miss it ! (M) Colin Firth, Stanley Tucci, Pippa Haywood

Two by Two: Overboard! School Holiday Entertainment (G) Max Carolan, Dermot Magennis, Ava Connolly

French Exit (M) Michelle Pfeiffer, Lucas Hedges, Tracy Letts

April 8:
Cranston Academy: Monster Zone..School Holiday Entertainment (G) Jamie Bell, Jayssolitt, Ruby Rose

April 24:
Antoinette dans les Cévennes ..a Must See French Film! (M) Laure Calamy, Benjamin Lavernhe, Olivia Côte

ALINE, THE VOICE OF LOVE (Not yet classified) Valérie Lemercier Sylvain Marcel Danielle Fichaud
May 1:
No Man's Land (Not yet classified) Jake Allyn, Frank Grillo, Jorge A. Jimenez
May 6:
MINAMATA (Not yet classified)
May 7:
June Again (Not yet classified) Uli Latukefu, Claudia Karvan, Stephen Curry

May 29:
Ema (Not yet classified) Mariana Di Girólamo, Gael García Bernal, Santiago Cabrera
July 2:
Top Gun: Maverick (Not yet classified) Tom Cruise, Jennifer Connelly, Manny Jacinto
Martin Eden (Not yet classified) Luca Marinelli, Jessica Cressy, Vincenzo Nemolato
August 20:
The Kings Man (Not yet classified) Aaron Taylor-Johnson, Gemma Arterton, Matthew Goode
September 16:
Death on the Nile (Not yet classified) Gal Gadot, Kenneth Branagh, Armie Hammer
October 8:
No Time to Die (Not yet classified) Ana de Armas, Daniel Craig, Rami Malek
Your personal video guide of
our website:
Now showing in our foyer and on our theatre screens!